~
Rabies Vaccination- Facts And Myths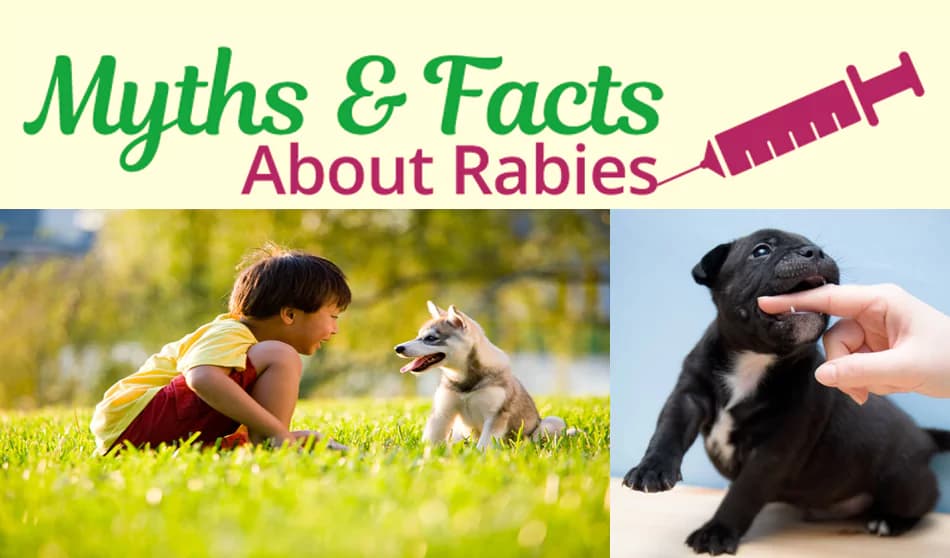 Rabies is a serious and potentially fatal disease that can affect both animals and humans. Unfortunately, there are many myths and misconceptions about rabies that can put pets and people at risk. It's important to know the facts to protect yourself and your loved ones.
Myth: Rabies vaccines are only effective for a short period.
Fact: Rabies immunizations are effective for roughly a year in animals, but regular checkups with your veterinarian can ensure your pet's safety and prevent the spread of the disease.
Myth: Rabies is not a serious concern around the Globe.
Fact: Rabies is still present and can be deadly, especially in unvaccinated animals.
Myth: Rabies is permanently fatal.
Fact: Rabies can be life-threatening if left untreated for an extended period, but timely treatment with vaccinations can prevent the infection from spreading rapidly.
Myth: There is no way to prevent rabies from spreading.
Fact: Rabies is widely preventable in pets with vaccinations.
Myth: Cleaning a dog bite wound will not help.
Fact: Washing the wound immediately and seeking medical attention, including post-exposure vaccines, can reduce the risk of rabies transmission.
Myth: Rabies vaccinations are not required for indoor dogs and cats.
Fact: Indoor pets can still be at risk of exposure, and vaccination may be required for public safety reasons. Check with your veterinarian and local regulations.
Myth: It's too expensive to vaccinate your dog.
Fact: The cost of rabies vaccinations is reasonable compared to the cost of treating an infected pet or family member.
Myth: Only animal bites may transmit rabies.
Fact: Rabies can be spread through scratches and other wounds, as well as the air in certain environments. Avoid contact with wild animals and seek medical attention for any possible exposure to rabies.
This information serves as a guide and should not be used as a substitute for professional medical advice.
Get expert medical advice from our team of experienced pediatricians within 15 minutes or emergency-consultation for your child's health and development. Sign up for Babynama's care plans today to get unlimited access to chat with a pediatrician directly on WhatsApp to get answers to your child's health-related queries and the best possible care. Babynama's aim is to provide fast, reliable, and quality healthcare support to parents. Be a part of Babynama today!