~
Avocado Puree: A Tasty & Nutritious Food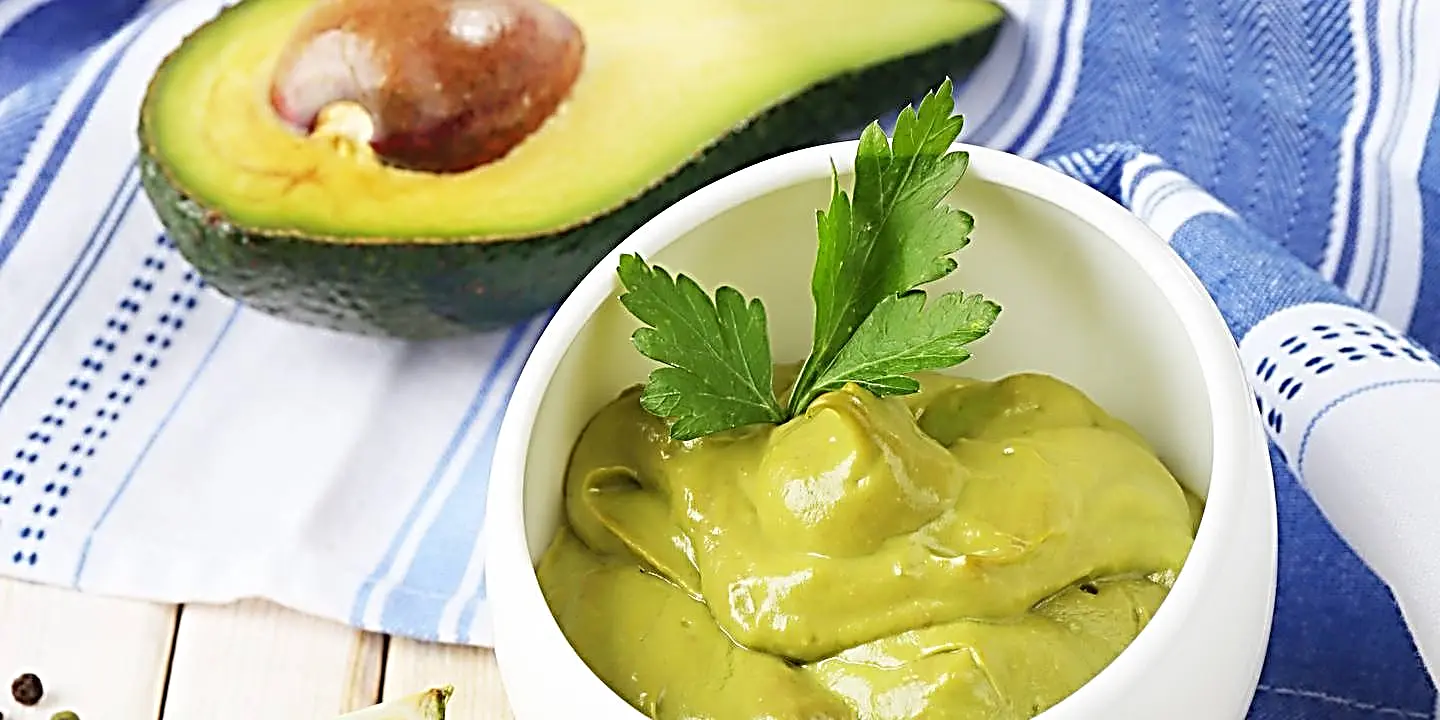 Avocados are an excellent choice for your baby's first food. With their creamy texture and high omega-3 fatty acid content, many babies enjoy them. Avocado is also low in allergens and high in healthy fats, making it a great option for infants just starting to consume solids.
Let's explore how easy it is to make avocado puree for your little one.
Nutritional Value Of Avocados
Avocados are loaded with nutrients! In addition to being a great source of healthy fats and fiber, they are also packed with vitamins and minerals!
Avocados are one of the world's healthiest foods, as they are loaded with vitamins and minerals, such as vitamin C, folic acid, B2 (riboflavin), B3 (nicotinamide), B5 (pantothenic acid), and B6 (pyridoxine). They also contain heart-healthy monounsaturated fat (oleic acid), which is plentiful in the fruit.
Diets high in oleic acid are associated with improved blood sugar regulation and lower cholesterol levels.
Recipe of Avocados Puree Ingredient
Avocado - 1 medium size riped fruit
Breastmilk/formula Milk/Water - as required to the reach consistency
How To Make
Remove the peel and pit from ripe avocados.
Flesh from an avocado should be placed in a high-powered blender or food processor for smooth processing.
Pour into bowls and serve immediately after being blended until smooth. Adding water or milk to thin a thick puree is an option; start with a teaspoon and add more as required.
Another alternative is to prepare a fork-mashed avocado puree by combining pieces of avocado with a cup of water.
Is Avocado Puree Healthy For Baby?
Avocado is readily digested food for newborns, and the fiber in it helps keep their small tiny bellies in check as they grow and develop. Introducing solids to a newborn is an excellent time to introduce avocado as the first meal. When introducing foods to your infant, you should consult with your doctor.
Is avocado a common cause of newborn choking?
No. However, anything may cause choking, even when perfectly ripe. Keep an eye on your baby when you're feeding him, and keep a safe distance between you and the food you're serving him.
Key Points To Be Remember
There are no specific instructions on cutting or preparing a particular food.
Your child's needs and concerns may require a treatment plan that goes beyond the standard recommendations.
The risk of choking in infants or toddlers cannot be eliminated by any drink, puree, or meal.
The size and shape of meals should be based on scientific information on gross and fine motor development to minimize choking risk.
It is important to take all necessary precautions to ensure your child's safety when eating out and make the best possible choices.
Avocado is a popular healthful and delicious snack for babies. It's simple to prepare, packed with nutrients for your developing baby. Get expert medical advice from our team of experienced pediatricians within 15 minutes or emergency-consultation for your child's health and development. Sign up for Babynama's care plans today to get unlimited access to chat with a pediatrician directly on WhatsApp to get answers to your child's health-related queries and the best possible care. Babynama's aim is to provide fast, reliable, and quality healthcare support to parents. Be a part of Babynama today!